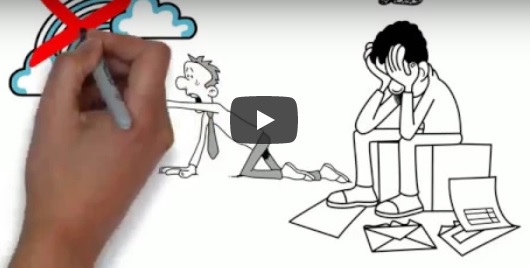 When you're facing depression and anxiety in your life, depression therapy can help reverse your negative feelings and level the playing field. Nobody wants to be depressed or feeling anxiety, and it's not a choice. It's something that happens to everyone at some point in their life. For some people it's easy to overcome, for others, they need a little assistance. Fortunately, assistance is readily available and can help you lead a more normal life.
Depression Therapist
While ranging from unpleasant to completely debilitating, experiencing depression is not abnormal. Depression can be like a dark cloud over you all of the time, preventing you from seeing through the curtain of rain to the rainbow that waits beyond. A depression therapist can help you conquer the negative feelings that plague your everyday life which make you feel worthless and unwanted. These feelings are often so strong that you can't work up to your professional potential and you may not even be able to get out of bed. Your therapist can leave you out of the forest of sorrow into a nice clear meadow. While the sun won't always be shining, and sometimes it'll rain, you won't be oppressed by the overwhelming negativity that depression brings.
Depression Therapy Mississauga
When you're looking for a depression therapist in Mississauga, you only need to reach out to Life Changes Therapy.  Experts in depression therapy, Life Changes can literally help you change your life. Free yourself from the chains of depression and the host of physical maladies that accompany it and live your life to the fullest with help from Life Changes Therapy.