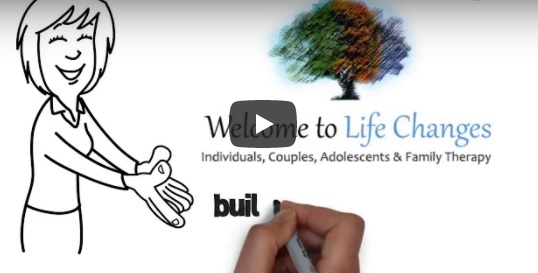 Affair recovery and separation / divorce therapy can make one of the worst situations in life much more manageable. It's a devastating situation for both the betrayer and the betrayed to confront the consequences of the affair. An affair will often challenge our deepest feelings of trust and reliance on our partner. Affair recovery therapy can often assist two wounded individuals to help heal themselves and rebuild their marriage, usually stronger than it was before.
Affair Recovery Therapist
When trust has been damaged by an affair, it's very difficult to see past the pain and anguish that you're feeling. A skilled therapist can help the betrayed person recover their self-esteem and learn to trust and feel loved again. The therapist can also help the betrayer identify what was missing in the relationship and how they could have articulated their feelings to get their needs met within the marriage. With help from a therapist, many couples are able to work through their feelings, rediscover the love and trust in each other, save their marriage and even make it stronger than it had been before the affair.
Affair Recovery Therapy Mississauga
Life Changes Therapy offers access to a highly-skilled affair recovery Mississauga therapist. When you need help restoring the trust and love in your relationship, contact Life Changes Therapy. Affair recovery may be just what you need to rebuild your relationship.
Divorce Therapist
Whether the consequences of an affair or other irreconcilable differences, some relationships are destined not to work out. A Mississauga divorce therapist can help you survive the trauma that comes with going through the divorce process. After you've gone through the divorce, a skilled therapist can also help you learn to thrive and love again.
If you're looking for affair recovery or divorce therapy in Mississauga, please contact Life Changes Therapy. We are devoted to restoring the peace and harmony in your life and relationships.