Meet Sonia Panchyshyn, BSW, MSW, RSW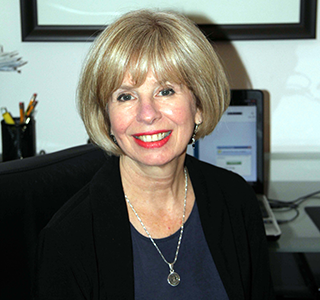 Hello, I'm Sonia Panchyshyn, and I have a great love for the work that I do.
I am a compassionate, dedicated therapist with a passion for helping others. I strive to provide excellence in the work that I do and have a deep desire to help my clients experience positive personal growth and change.
With over 28 years of experience, I have a solid proven track record.
I have helped countless individuals, couples, adolescents and families regain control of their lives and move forward to a more rewarding life.
As a therapist, I specialize in helping people who are struggling through difficult life situations. My approach to therapy is to support you through life's storms, assisting you to navigate to a place of calm. I can help you to identify what ails you and guide you towards enhancing the quality of your life, creating a life that enables you to live in a more joyful and meaningful way. Utilizing an interactive approach, I invite open dialogue throughout the sessions. I help you identify your personal goals for change and provide clinical strategies for growth towards a new destiny. I offer Cognitive Behavioral Therapy for depression and anxiety.
I hold a Bachelor Degree in Social Work from McGill University, a Master or Social Work Degree from the University of Toronto and a 3 year College Diploma in Special Care Counseling from Vanier College in Montreal.
I am a Registered Social Worker with the Ontario College of Social Workers and Social Service Workers and a member of the Ontario Association of Social Workers.
At my Life Changes Clinic I offer individual, couple, relationship, family therapy and also work with adolescents. I work with people from all walks of life with diverse cultural, ethnic and religious backgrounds. This includes varied family configurations and sexual orientation. I have many areas of expertise and excellent clinical skills. Sessions are confidential and are held in an atmosphere which is compassionate, caring, supportive and non-judgmental.
"The road to quality service is travelled with integrity, compassion and understanding. People don't care how much you know until they know how much you care!"



Contact Life Changes Now!
Call: 289-242-1215 or visit the Contact page to send an email.